Signs Ovulation is Over – 7 Signs You Need to Know
Knowing when ovulation occurs is a key part of natural family planning. After all, once you know when ovulation happens- you can also figure out when your fertile window is, helping you to conceive!
In this article, we discuss the potential signs that ovulation is over.
7 Signs That Ovulation is Over
How Can You Tell When You Are Ovulating?
7 Signs That Ovulation is Over
1) The Calendar Says So!
If you have been tracking your menstrual cycle, then you most likely have a good idea of when ovulation occurs.
Ovulation happens about half way through your menstrual cycle.
In other words, with the first day of your menstrual period being day 1, if you have a regular 28-day menstrual cycle, you will ovulate on day 14. However, if you have a slightly longer menstrual cycle, of say around 30 days, you will ovulate on approximately day 15.
We have an ovulation calculator and calendar which you can use to help you quickly figure out when you may ovulate- all you need is the date of the first day of your last period and your average cycle length.
Unfortunately, if you have irregular periods, then this method will not work for you, as your menstrual cycle varies in lengths, but there are plenty of other ways to identify whether or not ovulation is over (below)!
2) Your Cervical Mucus Has Changed
Throughout your menstrual cycle, your cervical mucus changes. These changes in cervical mucus can help you to figure out which stage of the menstrual cycle you are in, whether you are pregnant, and can tell you a lot about your reproductive health!
Throughout the majority of your cycle, your cervical mucus is a thick and creamy discharge, and whitish-yellow or white in colour. This kind of cervical mucus creates a toxic environment for sperm, and prevents the sperm from eaching the fallopian tubes.
However, during ovulation, the cervical mucus becomes thinner, clear, slippery and has a consistency like egg whites. This is called egg white discharge– and it creates the perfect environment for sperm, and the perfect environment for fertilisation to occur!
Once ovulation is over, your cervical mucus changes back to the same creamy, whitish-yellow or white discharge that you were experiencing before ovulation.
If your cervical mucus has recently changed from the egg white discharge to the creamy, whitish-yellow or white discharge as before, it is a sign that ovulation is over.
3) Your Cervix Is Lower and Harder
When you are ovulating, your cervix tends to be higher, soften and more open (so the sperm can reach the egg!).
Once ovulation is over, your cervix moves into a lower position and becomes much harder.
You can check for changes in your cervical position and texture by gently inserting your finger to feel for your cervix if you feel comfortable doing so.
4) Your Basal Body Temperature Has Risen
Basal Body Temperature (BBT) tracking is a great form of natural family planning and can be used to predict ovulation.
By measuring your basal body temperature (resting body temperature) every morning before you get out of bed, you can determine when ovulation happens.
When ovulation happens, your hormone levels suddenly change, and this can cause your basal body temperature to rise by a few tenths of a degree. Once your basal body temperature has risen, it is likely that you have already ovulated and your fertile window has passed.
By charting your basal body temperature each month, you can determine approximately when your temperature usually rises (indicating ovulation), and plan your sex accordingly in the 2-3 days before the temperature peaks, as this is when you are most fertile.
5) Your Breasts Are Tender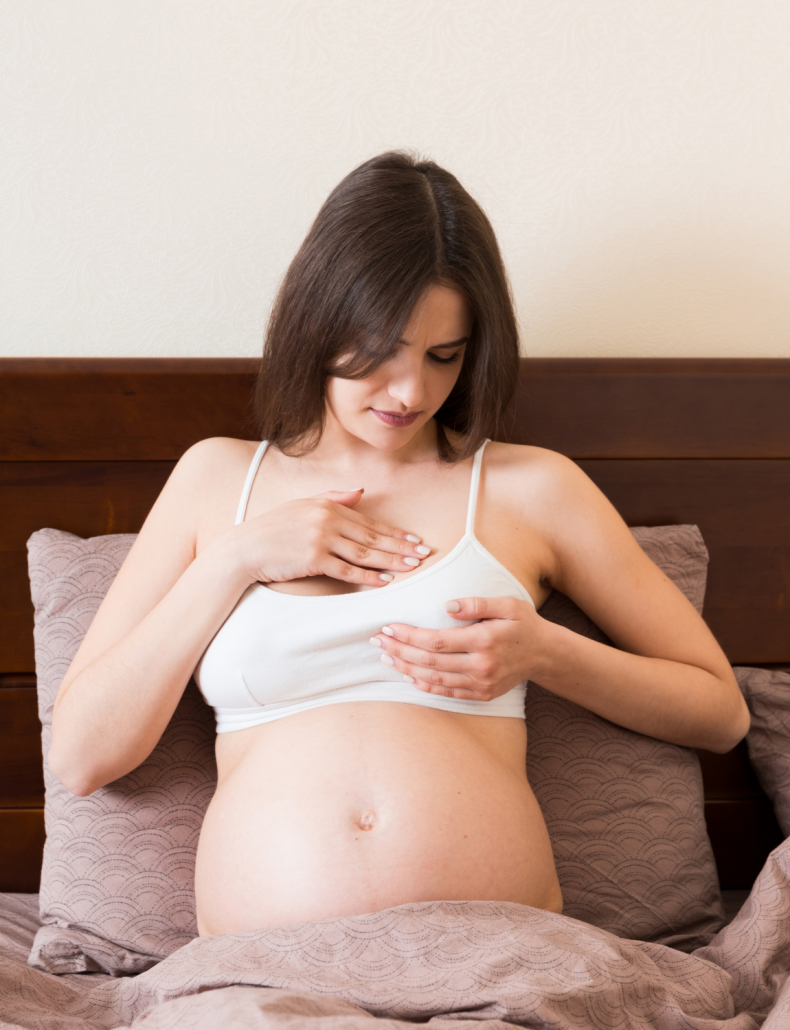 Following ovulation, the luteal phase of your menstrual cycle begins. During this phase, you may begin to experience luteal phase symptoms. These symptoms include:
Nausea
Headaches
Fatigue
Muscle aches and pains
Breast tenderness
If you find that you are experiencing swollen, tender breasts- caused by the increase in the hormone progesterone around ovulation- or any of the other above symptoms, ovulation may be over.
If you are wondering if breast pain is normal during ovulation, you can read our article Do Breasts Hurt During Ovulation?
6) Your Libido Has Decreased
During ovulation and your fertile window, it makes sense for your sex drive to increase. After all, it is when you are able to get pregnant!
If you find that your sex drive typically increases around the time you ovulate, and your sex drive has increased, it is a sign that ovulation is now over.
7) Abdominal Pain
Around ovulation time, you may experience some lower abdominal pain or mild cramping. This cramping is caused by the enlargement of the egg cell in the ovary, just before ovulation occurs. This ovulation pain is called Mittelschmerz (German for "middle pain").
If you find that you were experiencing mild cramping in the middle of your cycle, and it has now ceased, it could be a sign that ovulation has come to an end.
How Can You Tell When You Are Ovulating?
We have now discussed how to tell when ovulation is over, but how can you tell when you are ovulating? The first way to tell is by looking out for ovulation symptoms:
Ovulation Symptoms
By identifying ovulation signs, you may be able to tell whether or not you are ovulating. Potential signs of ovulation include:
Light spotting or brown discharge
Lower abdominal cramping (ovulation pain)
Cervical changes
Sore nipples
Bloating
Heightened sex drive
Nausea
Weight gain
Whilst these are all symptoms of ovulation, they may also be symptoms of your impending menstrual period. The best way to tell whether or not you are ovulating is by taking an ovulation predictor kit.
Ovulation Predictor Kits
Ovulation predictor kits are an accurate method of accurately tracking ovulation.
Ovulation tests work by measuring the amount of luteinizing hormone (LH)- the hormone responsible for triggering the release of the egg during ovulation- in your urine.
You should begin using ovulation tests a few days prior to your expected ovulation date (which should be around the middle of your cycle) if you have regular menstrual cycles. if you have irregular cycles, you should test frequently throughout the month, to pinpoint when your first LH surge is.
A positive ovulation test indicates that you are experiencing an LH surge. If you are trying to conceive, you should time your sex for your first positive ovulation test result, as it means that ovulation will likely follow soon.
LH surges can occur anywhere between 16 and 48 hours prior to ovulation. However, it is, on rare occasions, possible to experience multiple surges of luteinizing hormone throughout a single month. This is commonly seen in women with polycystic ovarian syndrome (PCOS) or due to other hormonal conditions.
Fertility Monitors
Fertility monitors are all-in-one tools, which call you to track your fertility hormone levels and your basal body temperature, to aid you in accurately predicting ovulation and your fertile window.
Fertility monitors can track your basal body temperature and fertility hormone levels via your urine, cervical fluids or saliva.
Natural Family Planning Methods
You are able to track ovulation by using the natural family planning methods mentioned in the section above, including:
Basal body temperature tracking – This method, as discussed earlier in the article, involves charting down your basal body temperature before you get out of bed each day, to help you to detect ovulation. Once you notice a rise in basal body temperature around mid cycle, it likely means you are ovulating.
Cervical mucus method – As discussed prior, the cervical mucus method involves paying attention to the consistency of your cervical mucus, to determine when you might be ovulating. Thin, slippery, clear cervical mucus with the consistency of egg whites generally means that you are fertile and thick, creamy cervical mucus generally means that you are not in your fertile window.
Calendar Method – Charting down the beginning and end of your menstrual period each month can help you to identify when you are likely to ovulate, from month to month and when your fertile window may be (in the days leading up to ovulating).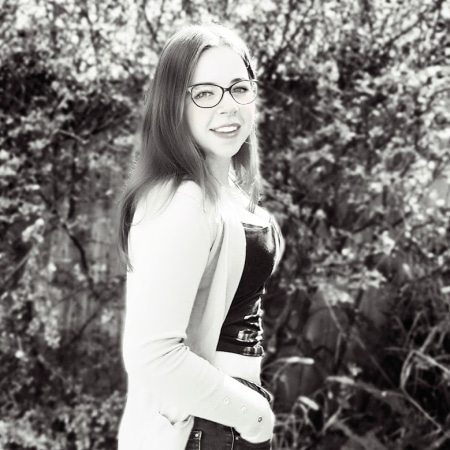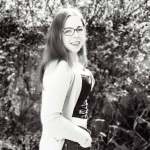 Louise McCamily serves as the Digital Marketing and Administrative Assistant at MyBump2Baby, where she has contributed to the creation and editing of more than 400 articles. She holds a prestigious Surfer SEO certification and a Foundation Degree in Software Engineering with distinction. Louise is passionate about delivering outstanding service to MyBump2Baby's expanding community of families
https://www.mybump2baby.com/wp-content/uploads/2022/07/signs-ovulation-is-over.png
630
1200
Louise McCamily
https://www.mybump2baby.com/wp-content/uploads/2016/10/Logo-MyBump2Baby_transparent-bg-1-1.png
Louise McCamily
2022-07-22 15:46:31
2023-07-21 16:58:30
Signs Ovulation is Over - 7 Signs You Need to Know